Penang
25 - 30 April 2014
"with my 50/2 Leica Summitar"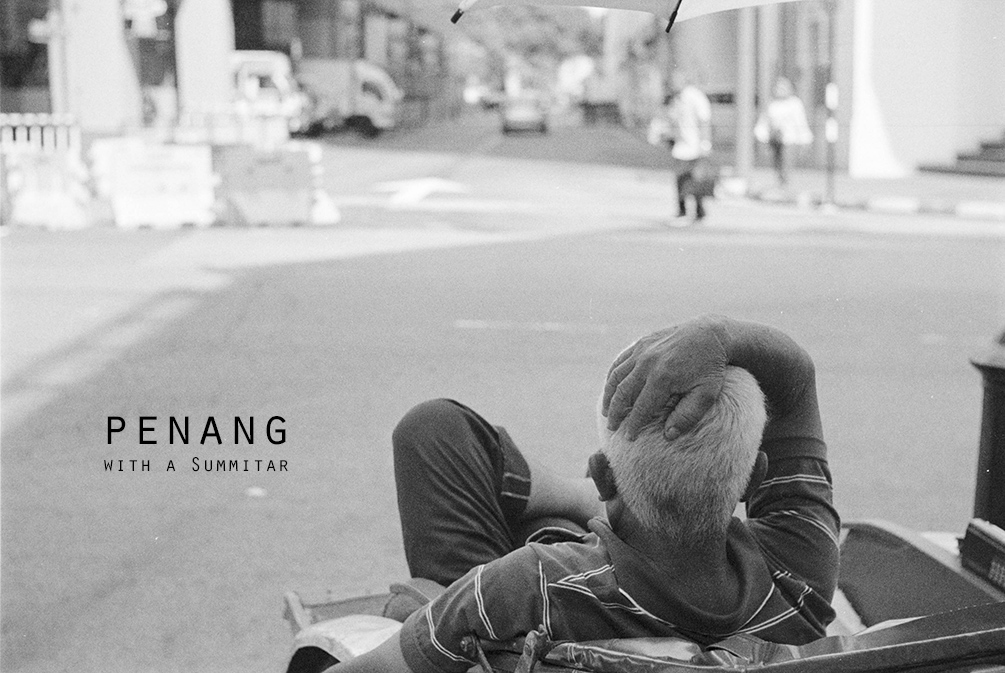 The Leica Summitar 50/2 lens was the successor to the Summar 50/2 which boasted improved
sharpness and better contrast and hence more suitable for general color photography. It was released
in the year of world war 2 (1939) and was initially uncoated and subsequently coated post war. Initially
built with 10 aperture blades, it was later reduced to 6 and eventually rotated between these two variants. The
10 bladed version is generally believed to produce better bokeh (unlikely noticeable on film) and the uncoated
version is deemed to flare substantially.
My copy is the earliest version circa 1939 with soft uncoated glass (it reflects a pale sultry yellow
against light) with 10 aperture blades. I bought it off a young lady who cashed out her late grandpa's leica
estate. It sat untouched in a broken cabinet for over a decade. When I first received it, the aperture blades stuck
and the inner elements were badly hazed. A quick CLA managed to clear most blemishes and now it is considered clean.
I like film photography but I definitely love traveling more. This article is both a review of the still-very
capable 50 Summitar and my quick sojourn between Penang (Malaysia) and Hat Yai (South Thailand).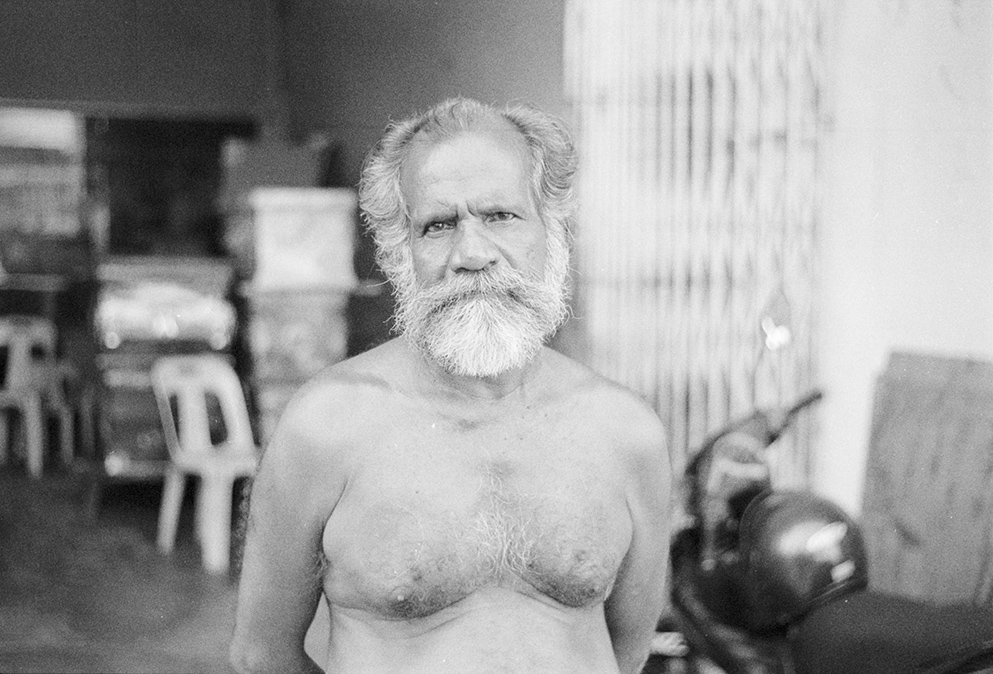 Penang is an island quite similar to Singapore and Malacca in a few obvious areas: it has a large
portion of ethnic Chinese, is a melting pot for various races and today is a popular tourist destination.
No biases here, but really, if you have to choose between these three - travel to Penang.
Food. That is commonly the reason why pot-bellied Singaporeans fly to Penang. To me, Penang
offers way more. Penang reminds me of a bygone Singapore my parents and my grand parents lived in.

A rare glimpse into the past.
The Summitar is a very capable lens for Black-White photography. The films used here are Tmax ISO
400 and 800 (pushed). The lens is sharp in its centre but blurs towards the corner, producing a very
distinct 'leica glow'.
Stopped down to f4 and smaller, the output becomes sharper. But the Summitar is never truly sharp.
If you are looking for a general purpose lens, the 50 Summicron is still your best bet. However, this
75 year old baby still produces images with its distinct character.
Georgetown, the main tourist spot in Penang with their iconic graffitis along the streets
is the centre of attraction. You will find many nice food finds in the alleys ranging from highly
atherosclerotic massive-oyster omelettes, traditional wanton noodle (not singapore's minuscle
version), the vertiable curry noodle (sold off a cart at the night market - a difficult discovery) and
many many more.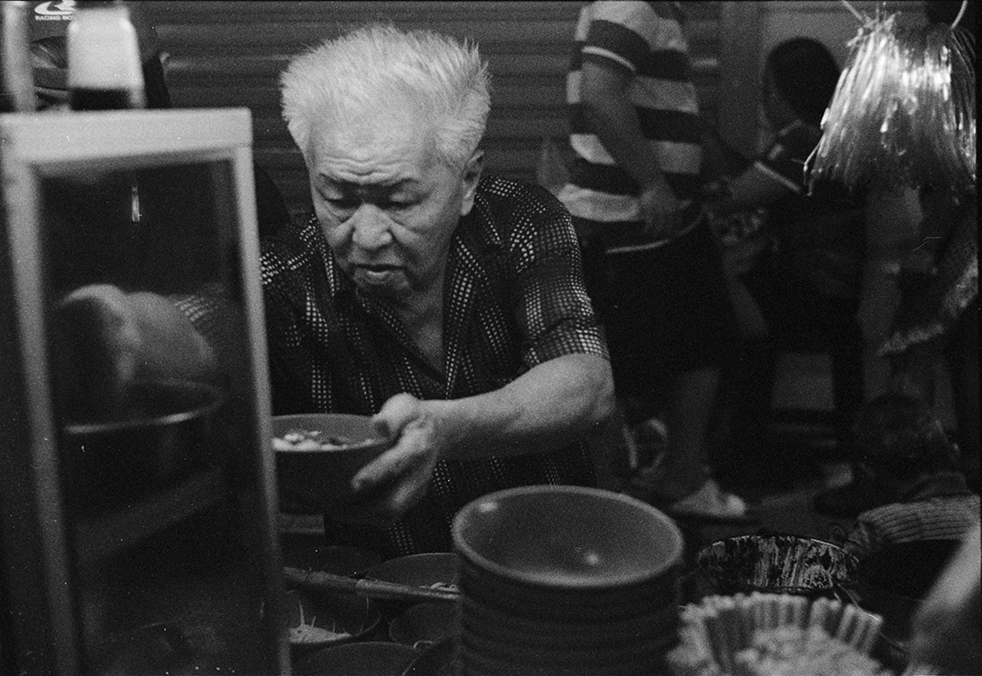 The lens produces a dazzling (some say dizzying) bokeh. Some will not like it.
Penang is famous for their well and alive night markets "pasar malams". It is interesting to note
that Penang residents organize a different pasar malam on different nights. The friday one at Jelutong
is the biggest and definitely the best. It was nice to see a long, almost endless sprawl of carts selling
anything from fried noodles to cheap made-in-china brassiere for elderly ladies.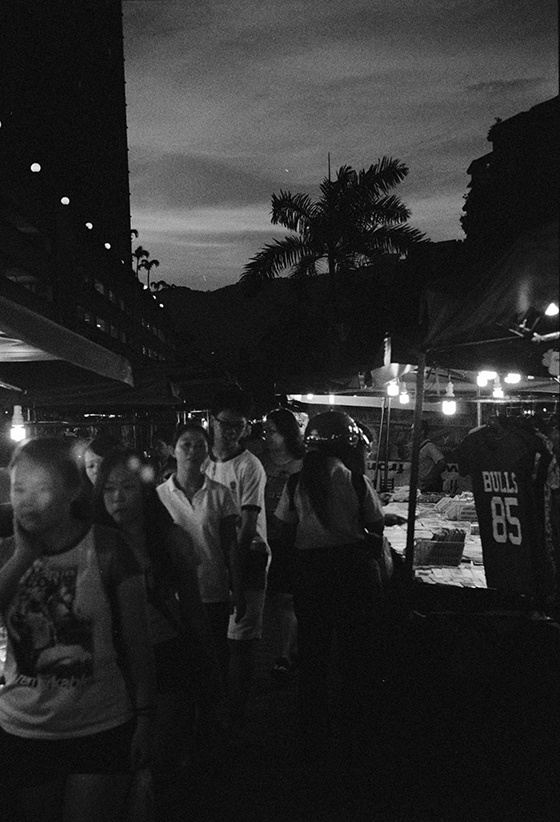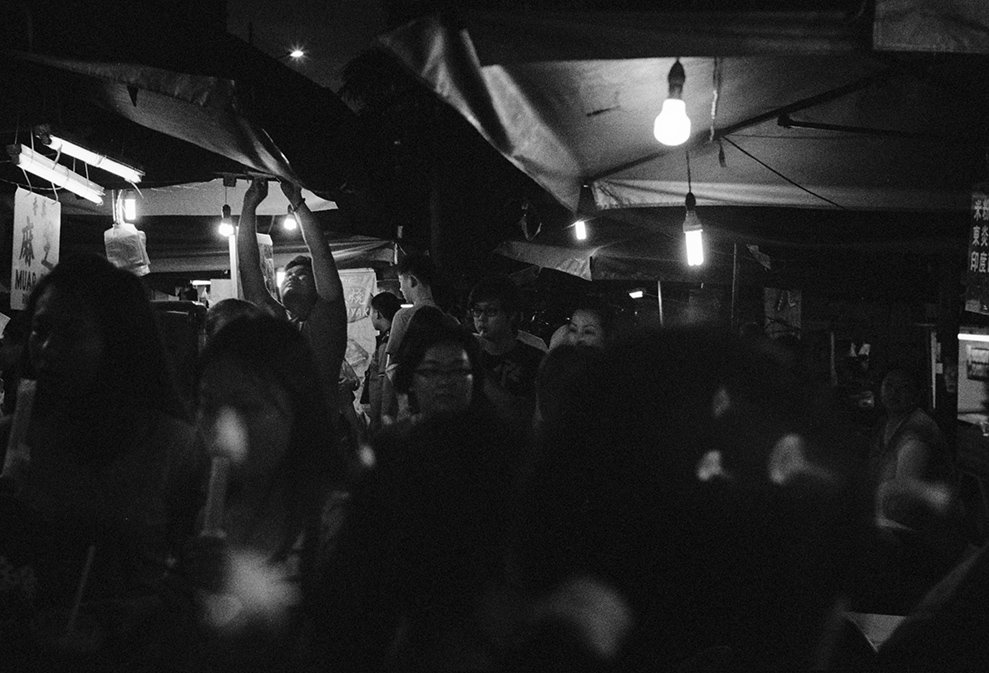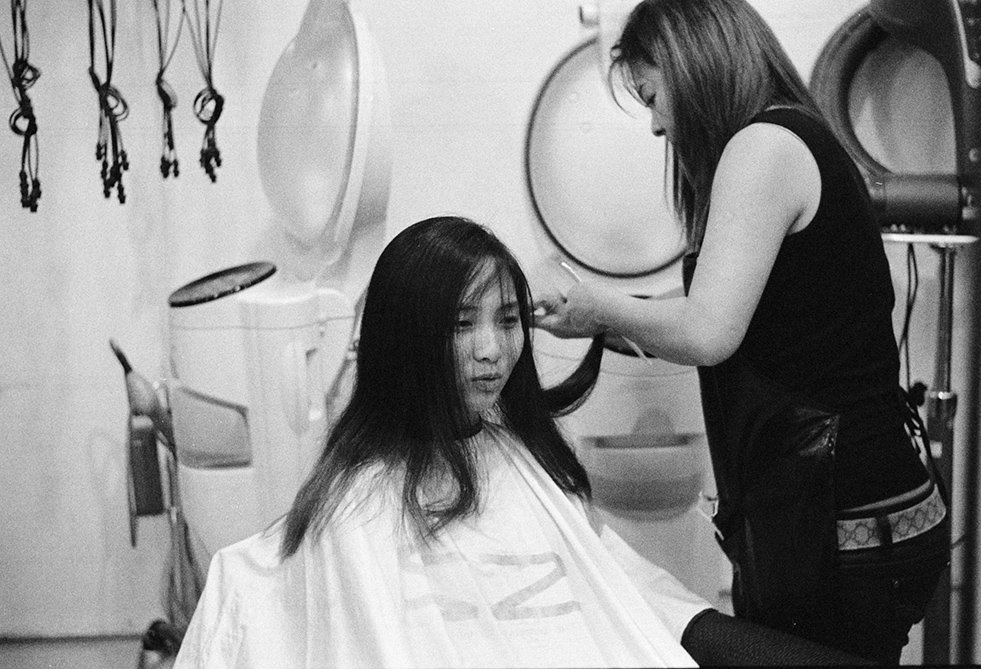 The neighborhood in Jelutong also has a smattering of nice local delicacies such as this popular
economical rice hawker. Unlike Singapore, you actually scoop what you need and then pay after that.
Some random street scenes...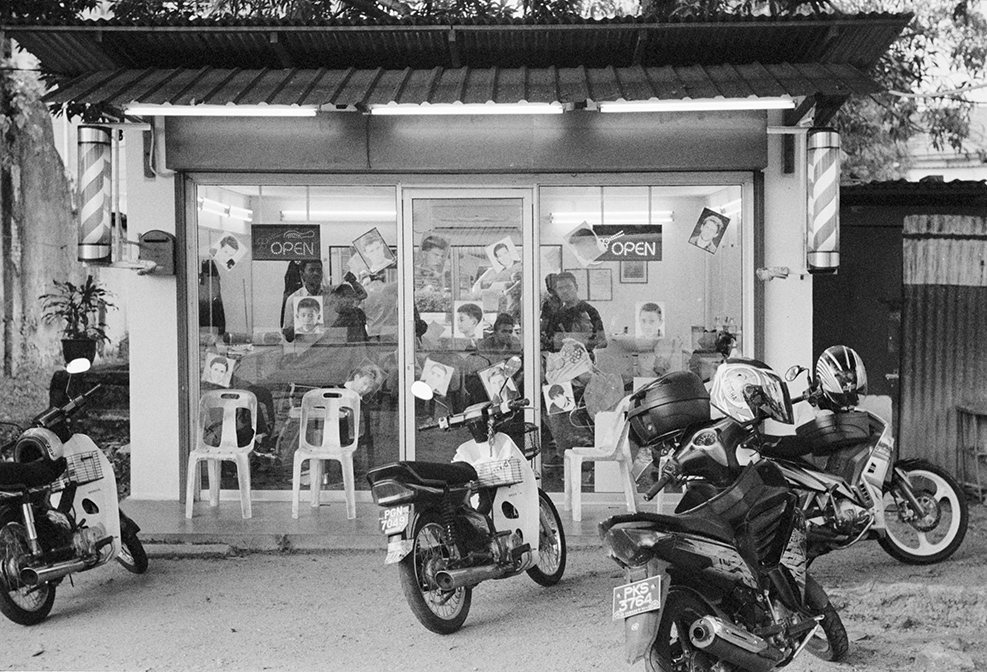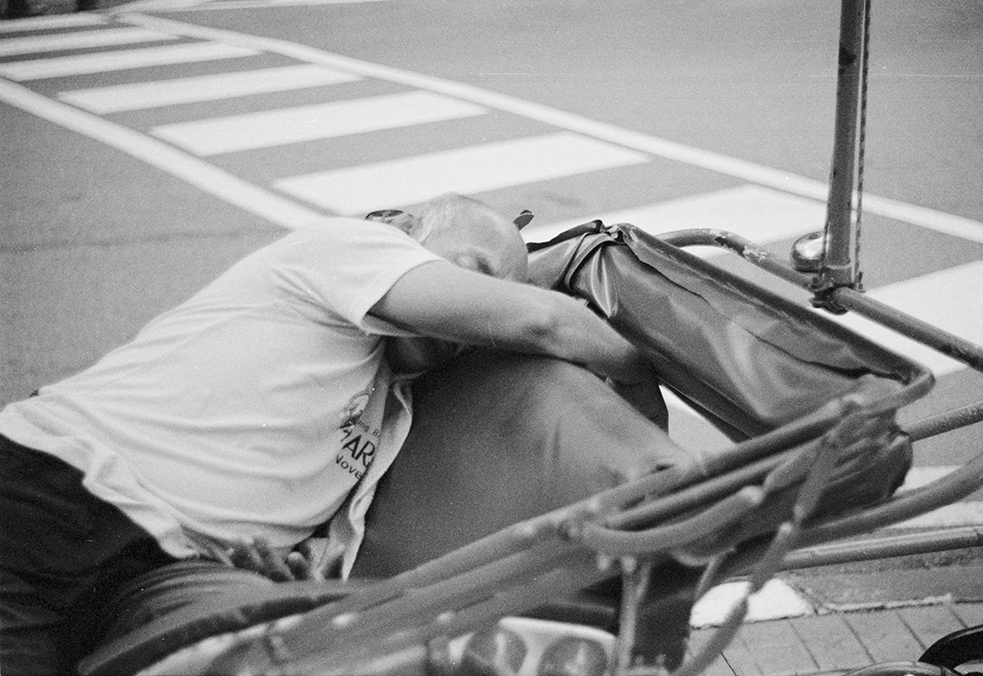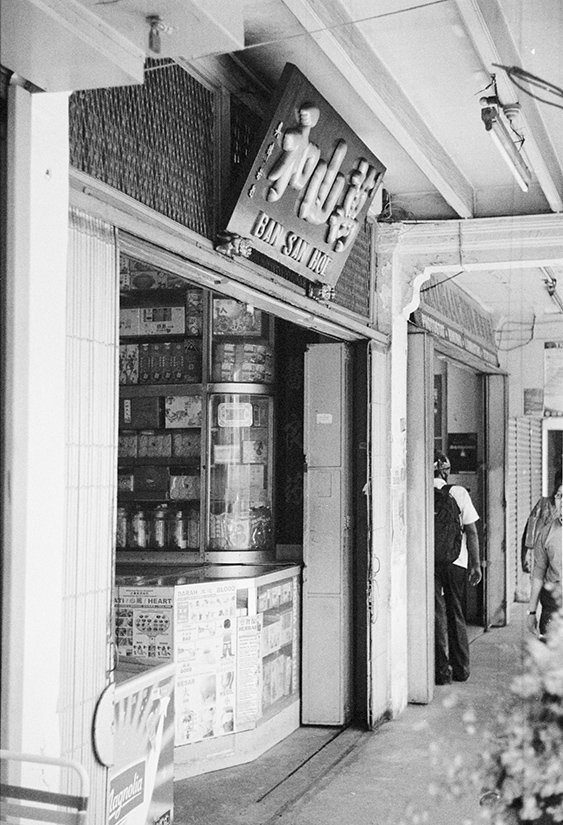 Penang tourism is primarily centered around Georgetown which would take up a full day to
explore. The heritage sites, regrettably, are rather bland. I would recommend travelers to rent a car
and explore places beyond Georgetown such as Gurney, Jelutong and Batu Ferringhi. Ferringhi has a
daily night market selling the usual touristy wares. The drive from central Georgetown ('Komtar')
would take you 30 minutes down narrow roads.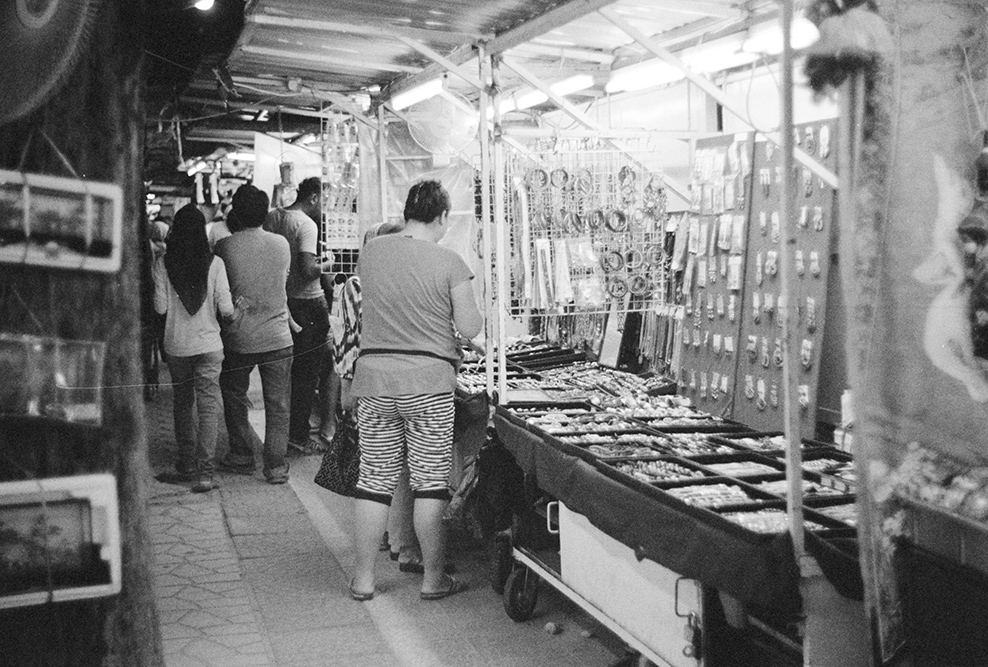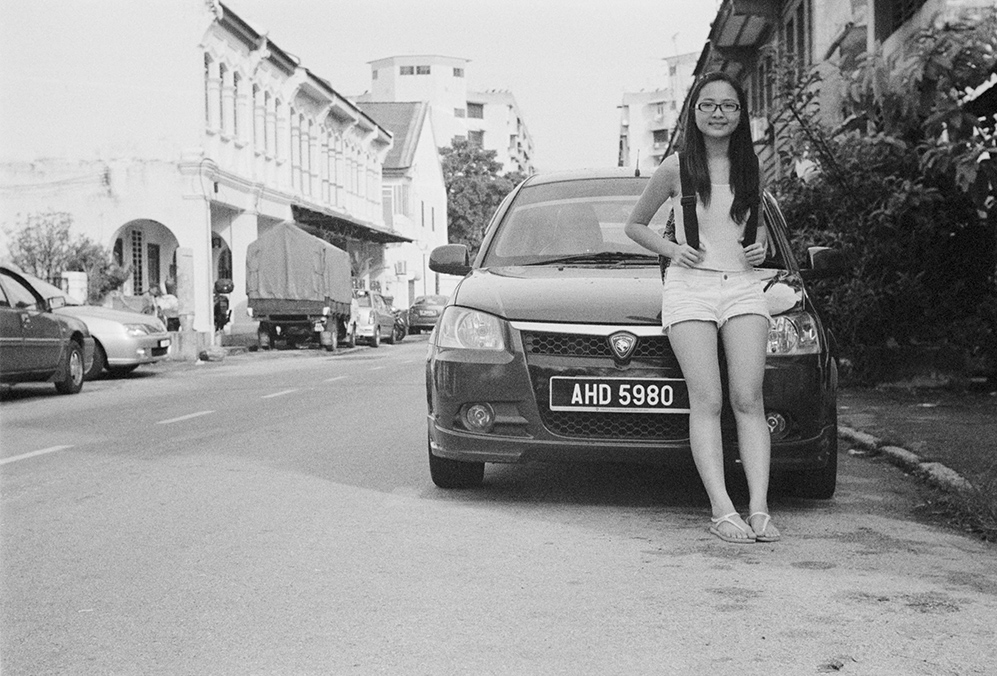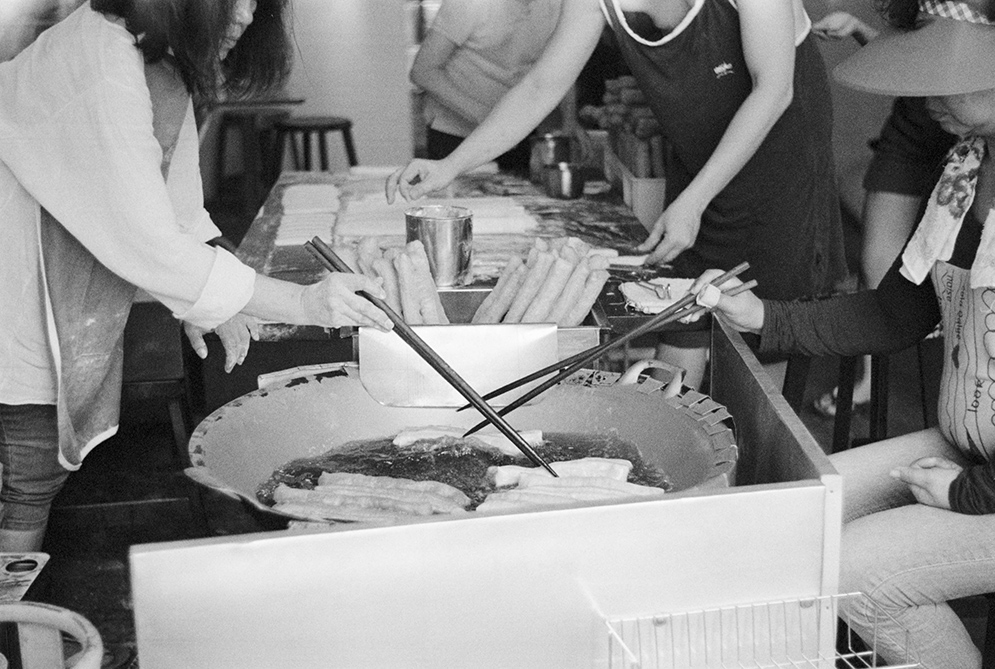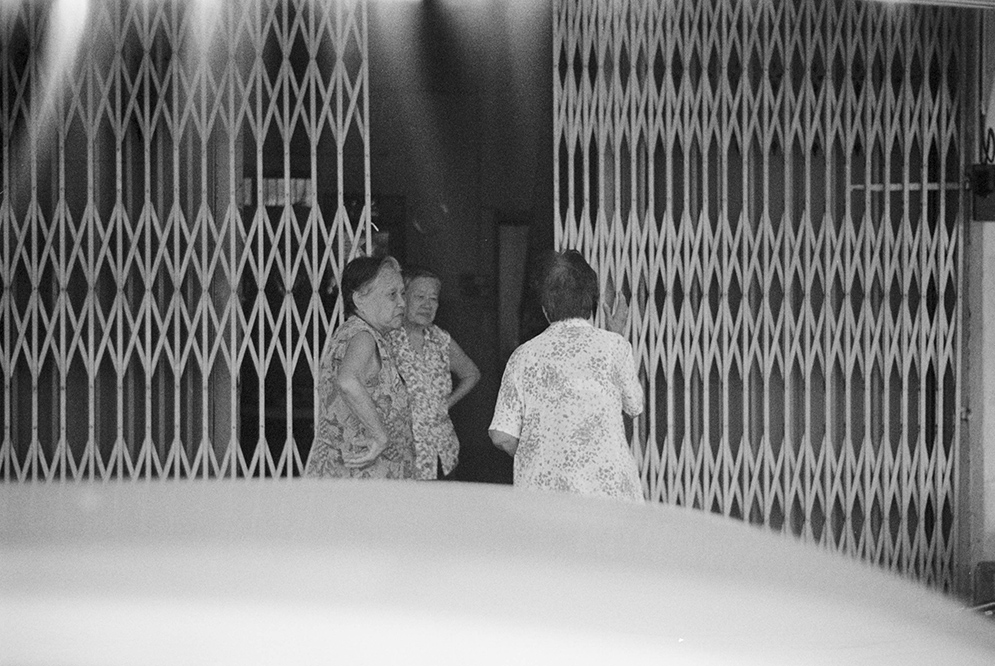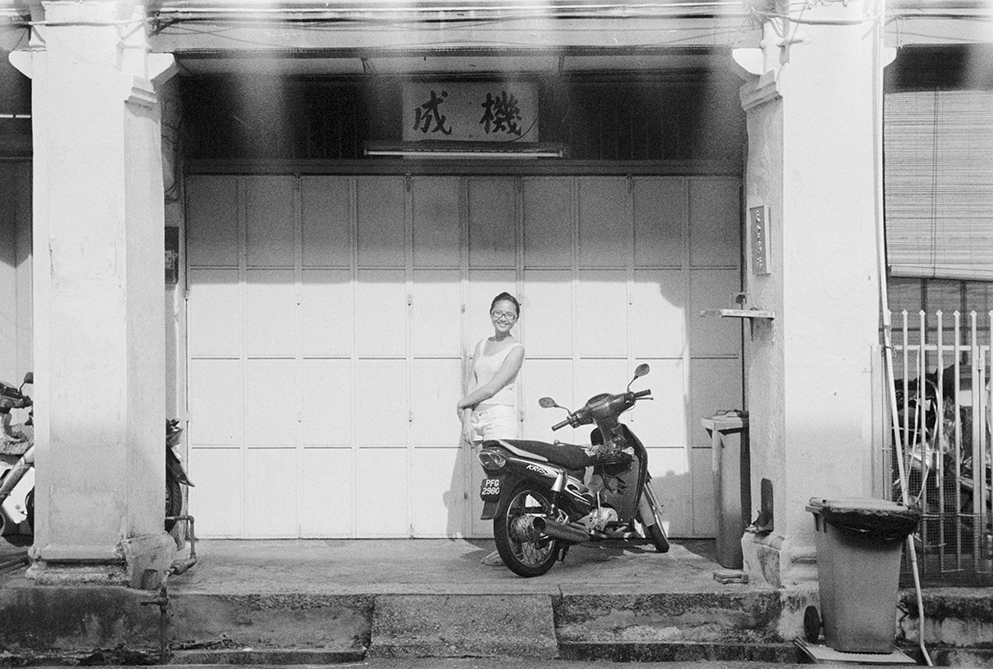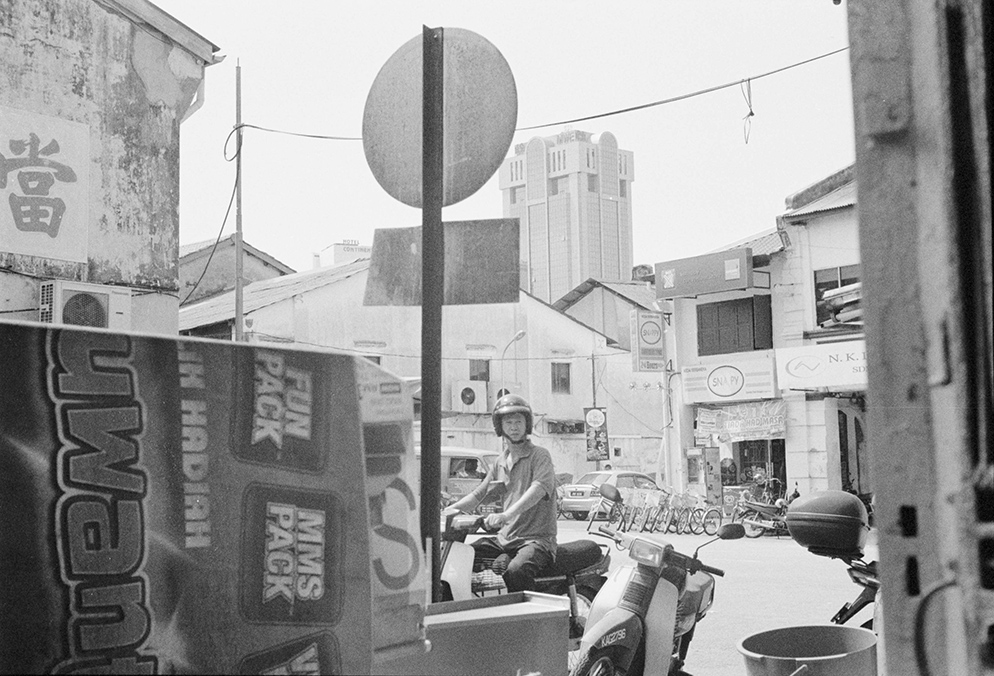 editor's note:
leica m6, 50/2 leica summitar, tmax 400/800(pushed)
home | travelogue | guestbook