Rochor Centre
november 2011
"In November 2011, the government announced plans to build the
NES (North South Expressway) through our city.
Unfortunately, Rochor Centre sits right in way of their grand plans.
First built in 1977, Rochor has one of the most unique HDB layout.
Today, ten or more residents can be heard openly
criticising the government's one-sided plans on the streets. Hundreds of elderly
Singaporeans reside there. And lastly, thousands of stories and faces, will be forgotten.
It is sad to see you leave, Rochor."


reid lim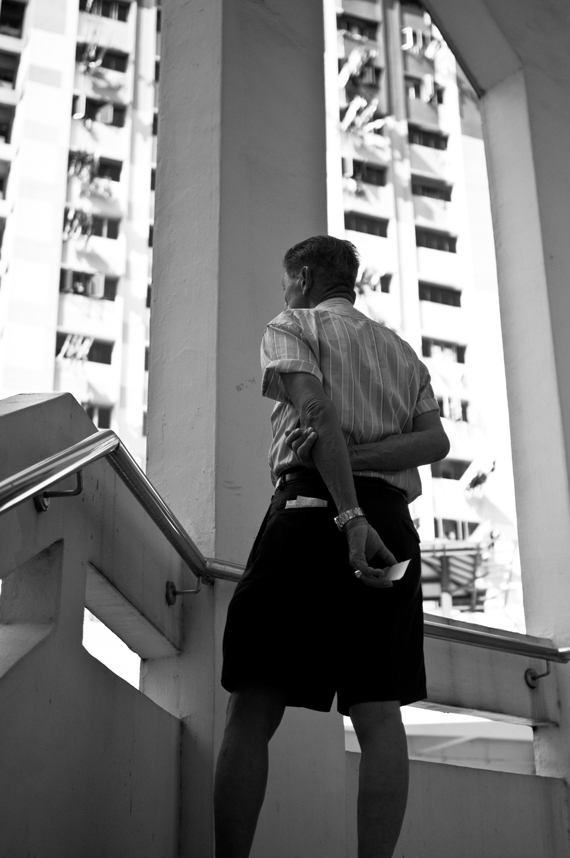 An elderly resident gazes towards a disappearing future. Rochor is formed by 4 blocks of public housing apartments, commonly
known in Singapore as HDB flats.
The four different flats has their own striking color and are plainly labeled 1, 2, 3 and 4. They are built on
top of a common building known as Rochor Centre, which itself houses over 180 shops.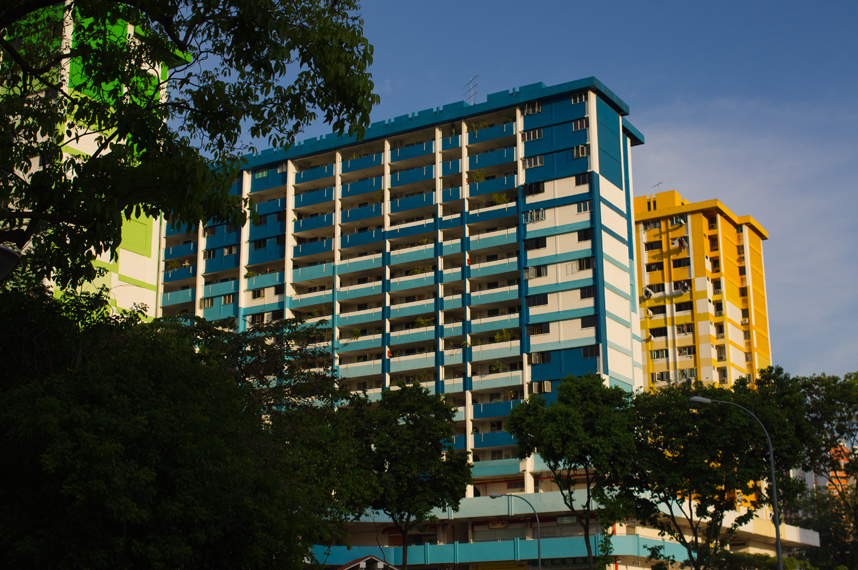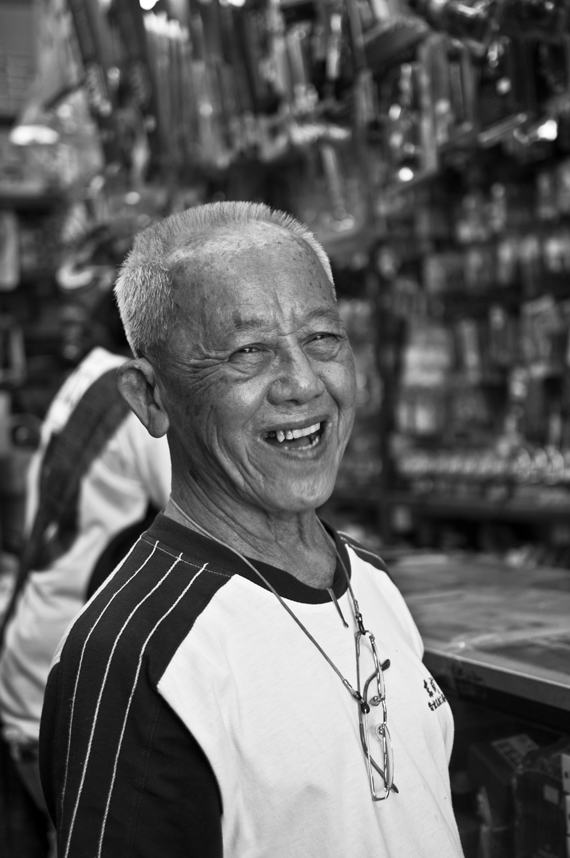 Mr Sun's roots grow deep in Rochor. His flat is here. His shop which sells a wide range of hardware products (taps, cables, door
handles, screw drivers, electric bulbs) is here. It is staffed by his 5 children - all grown-up men with their own kids. He has lived and worked
in Rochor all his life. To put things plainly, he said: "I planted a seed here 30 years ago, and now the tree is big and strong, but they will come
and chop it down".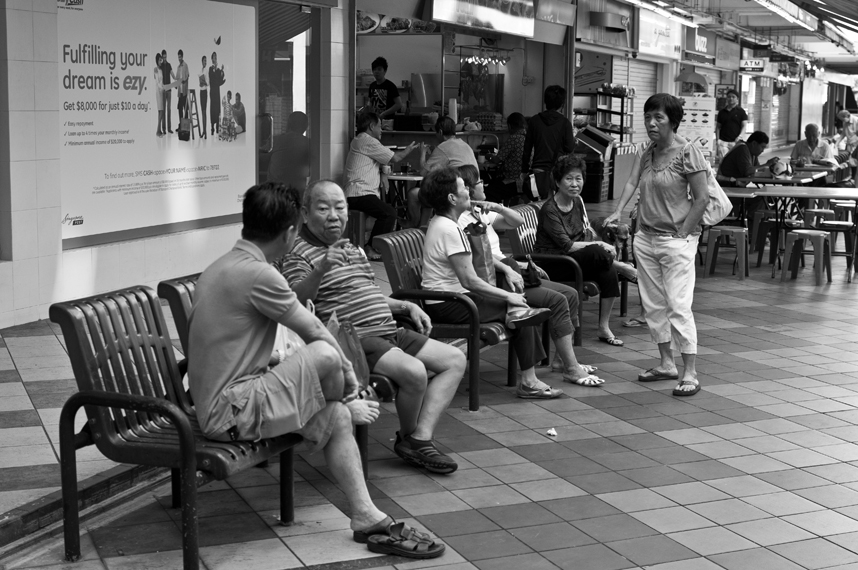 In the middle of Rochor centre is a small common area for residents to rest and chatter. Nowadays the conversations
mostly center around the government's plans - and their grievances. The authorities did not consult with the residents before they finalized the plans.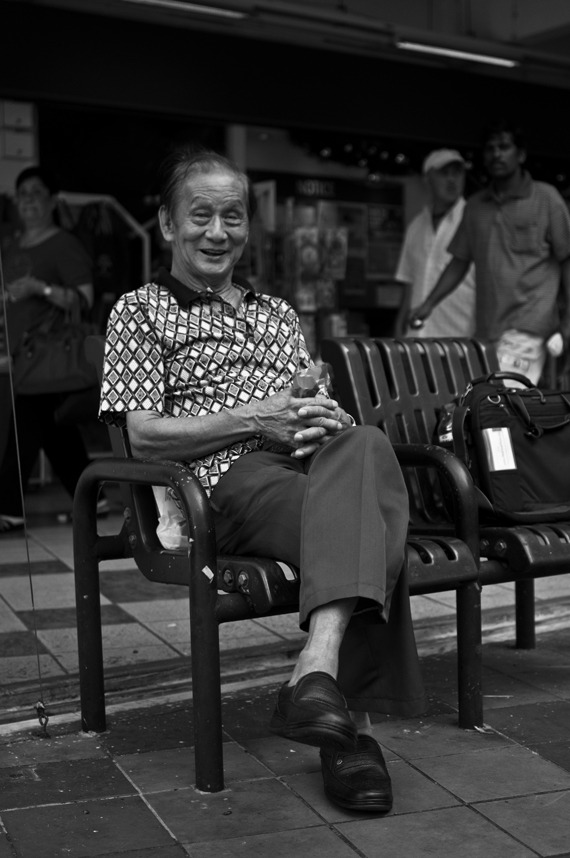 This gentleman does not live in Rochor. But he enjoys a leisurely trip here on a weekend. He carries
a packet of pigeon feeds in his hands.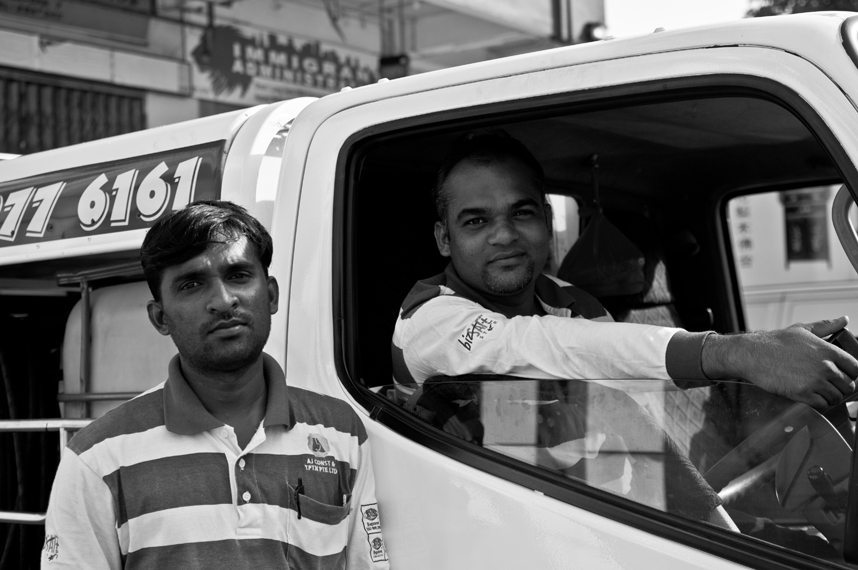 Foreign workers. Singapore, from a nation of 3 million has now bloated to a sweltering 5 million residents, igniting
claustrophobia and anti-immigration sentiments. However, these workers served as the silent labour behind our nation's success.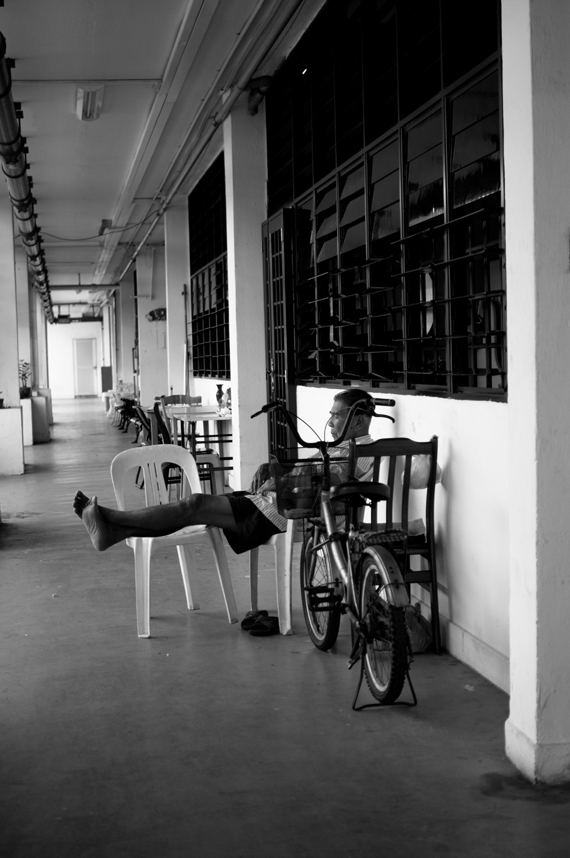 Behind him is Rochor's very own old folks' home.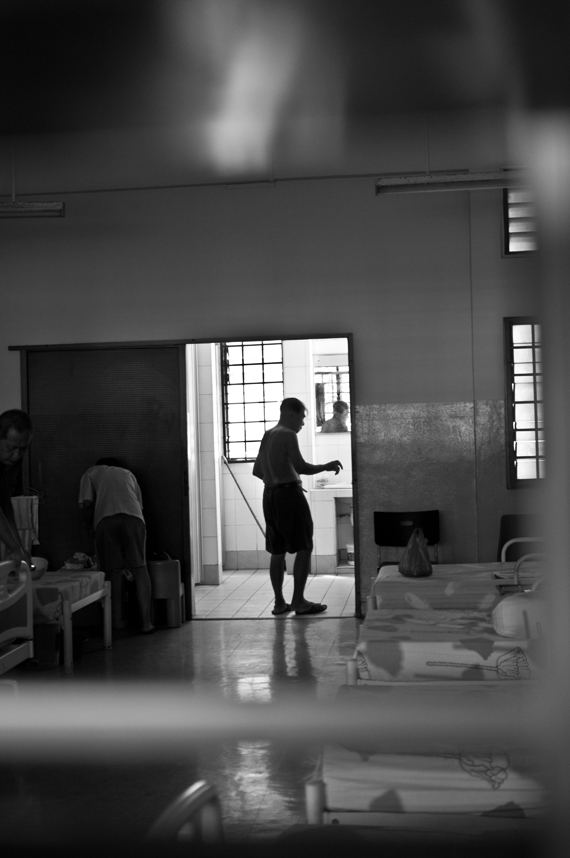 A nation championing meritocracy and elitism has left many behind.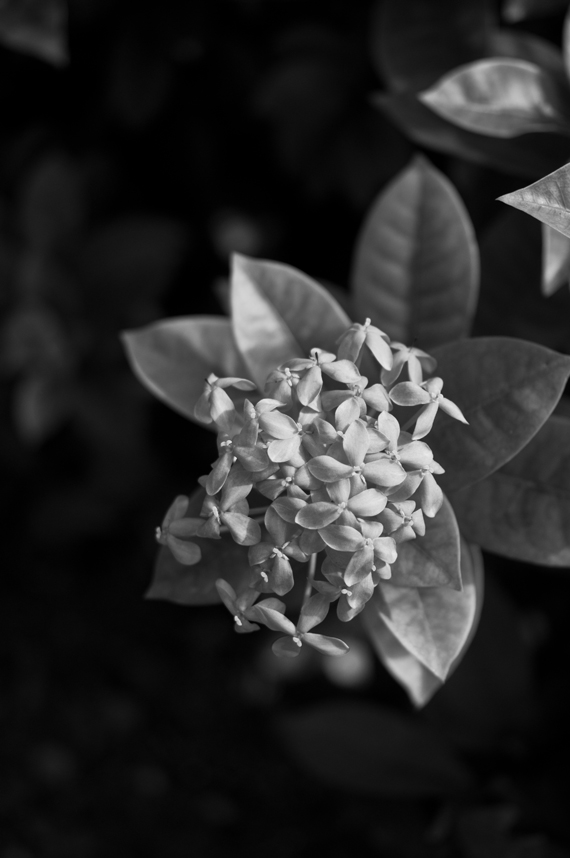 A common plant found in nearly every HDB estate.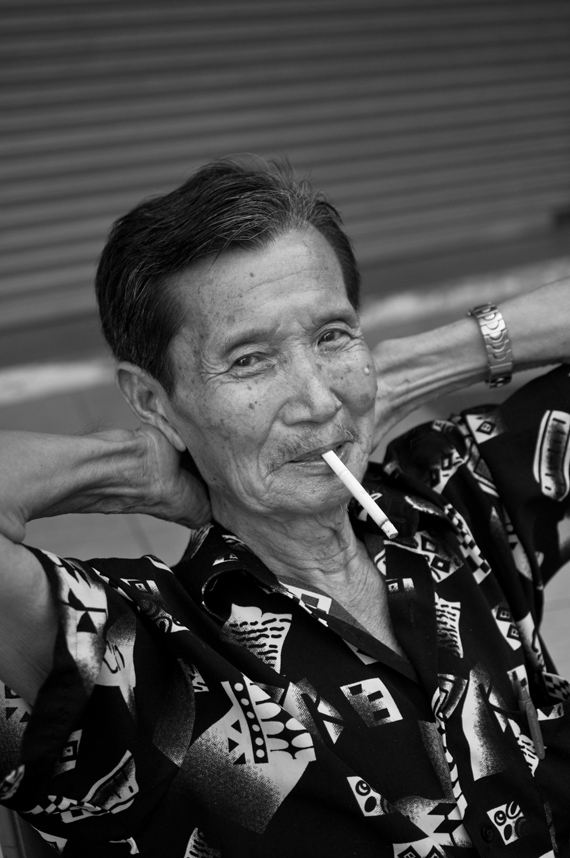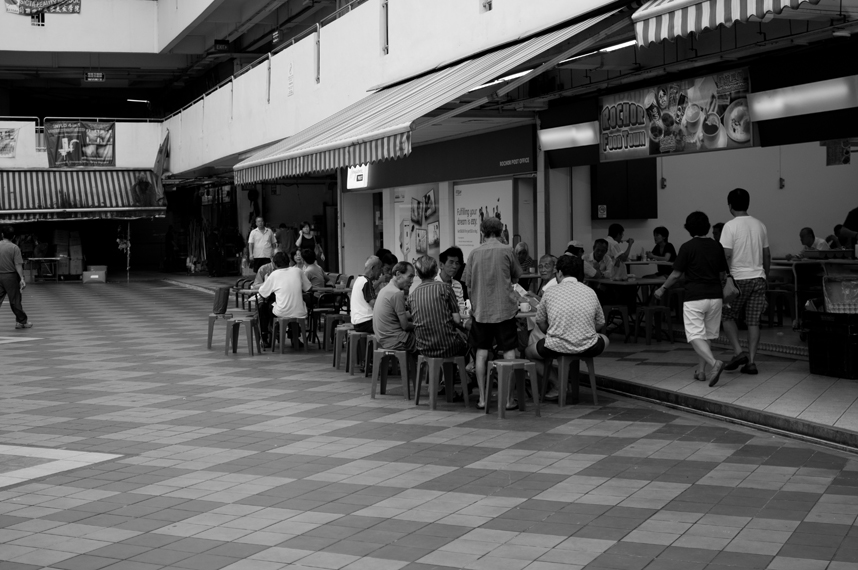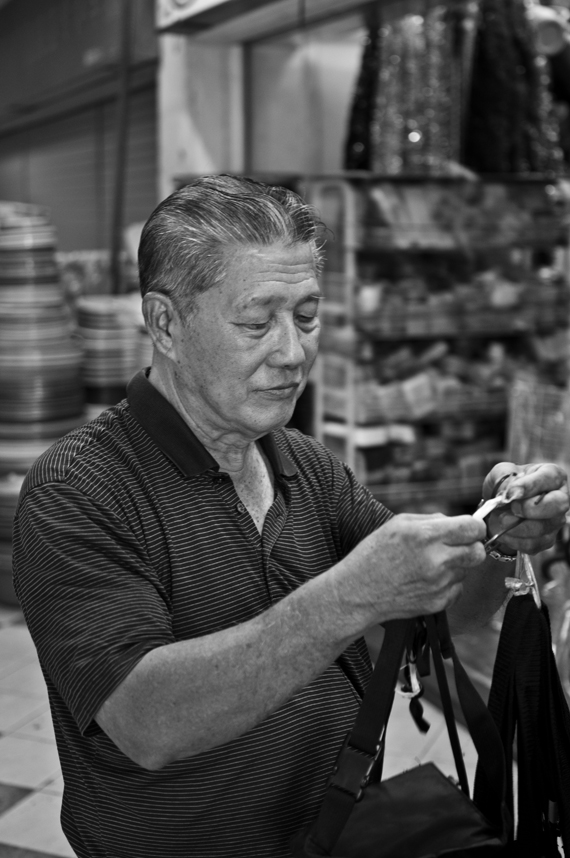 This gentleman owns a 百货市场. His store sells all the daily necessities.
Slippers.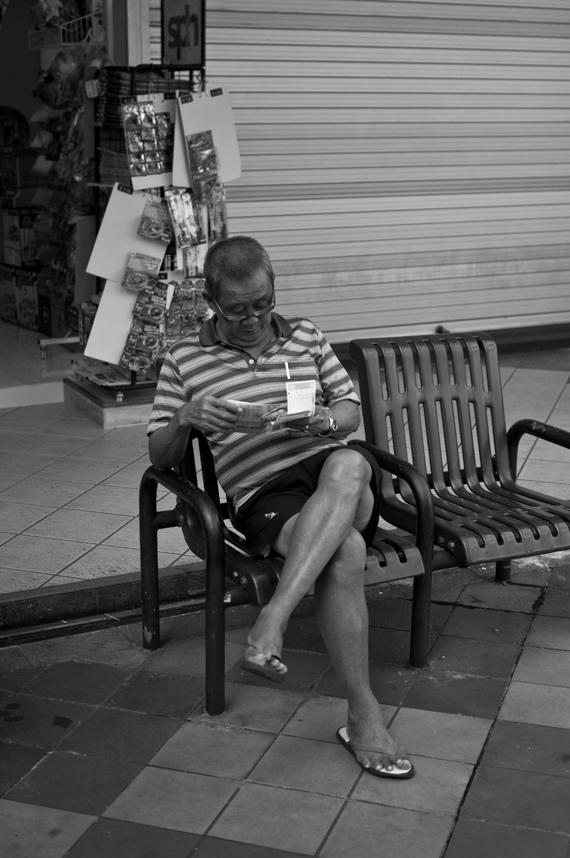 A resident browses through at his lottery tickets.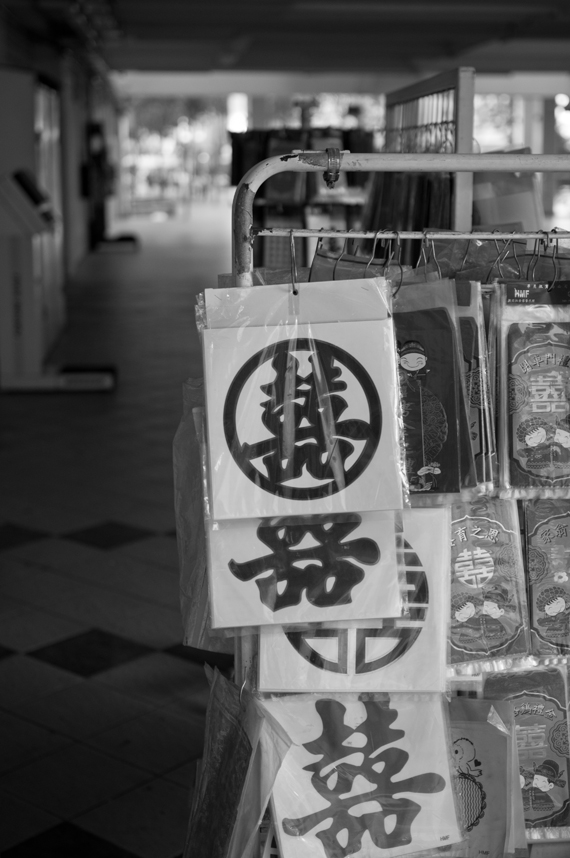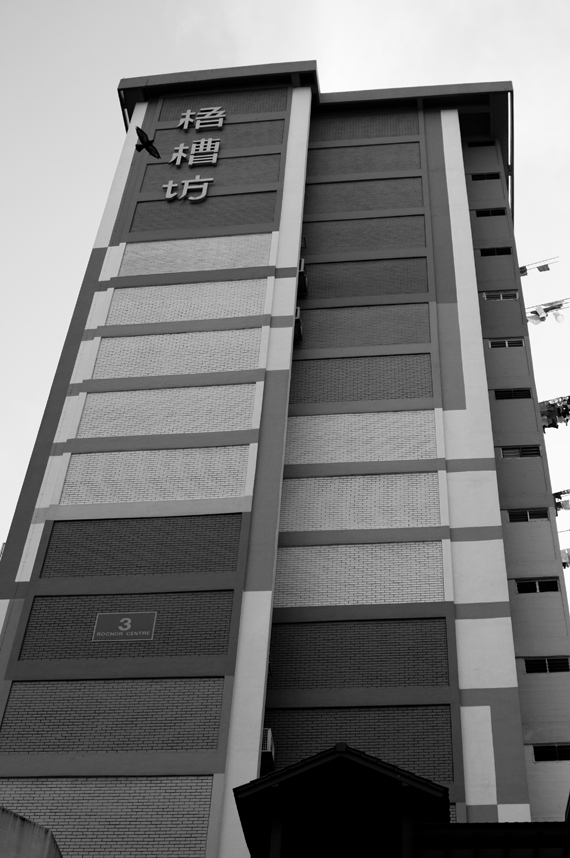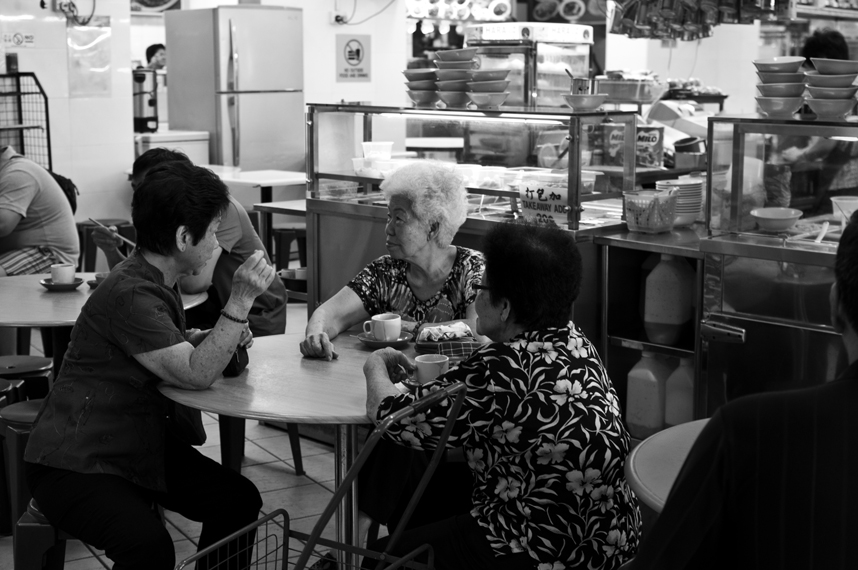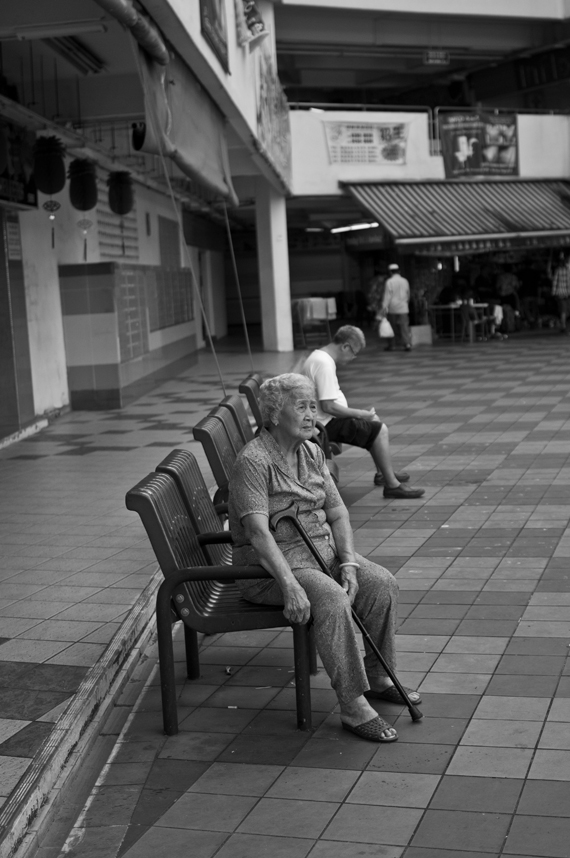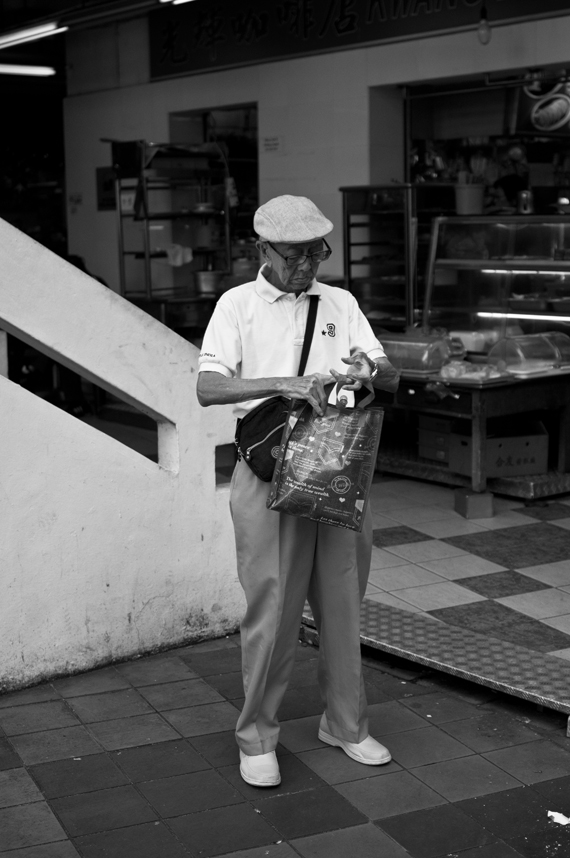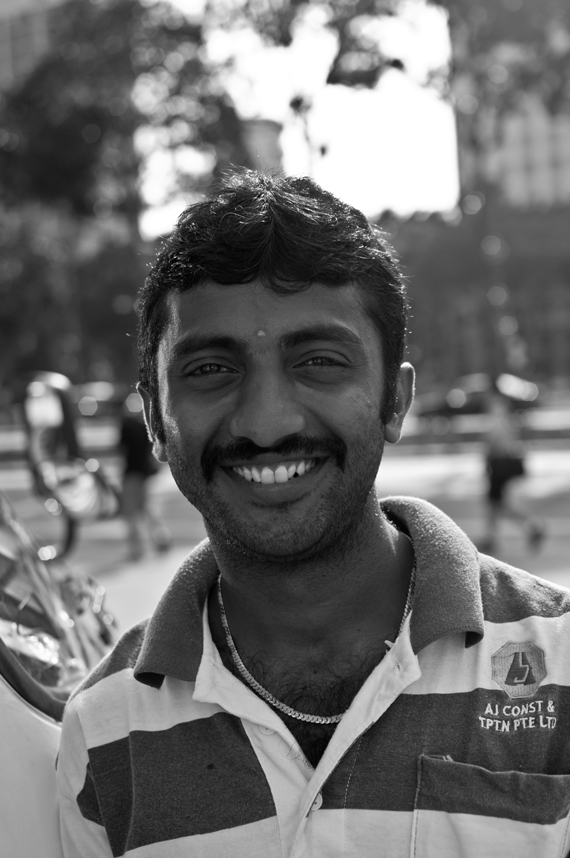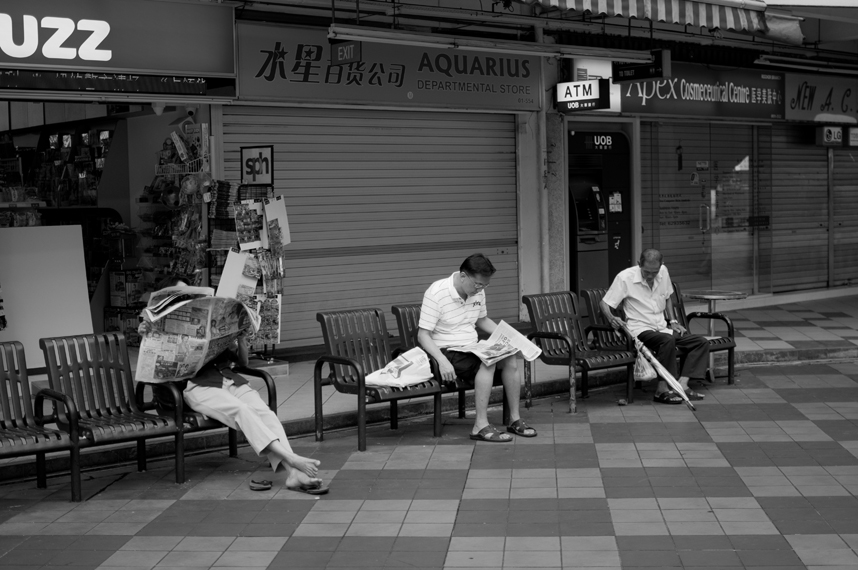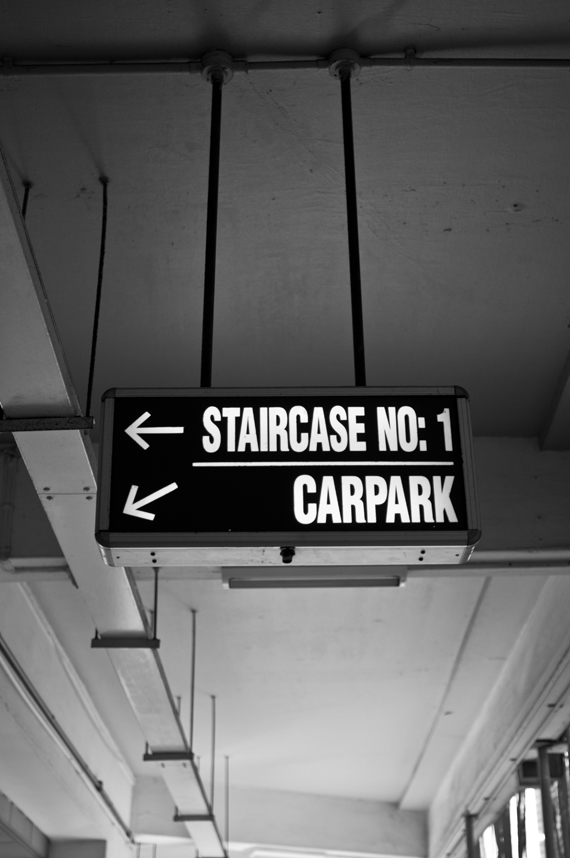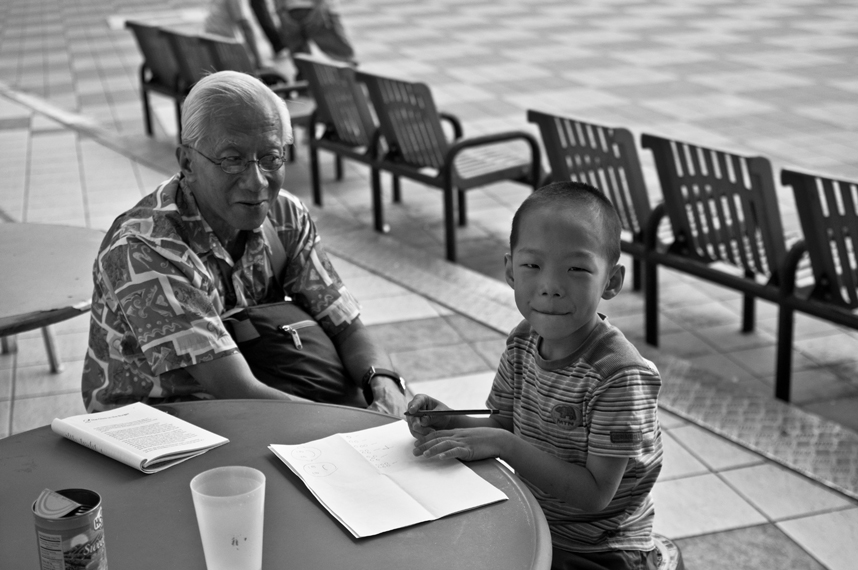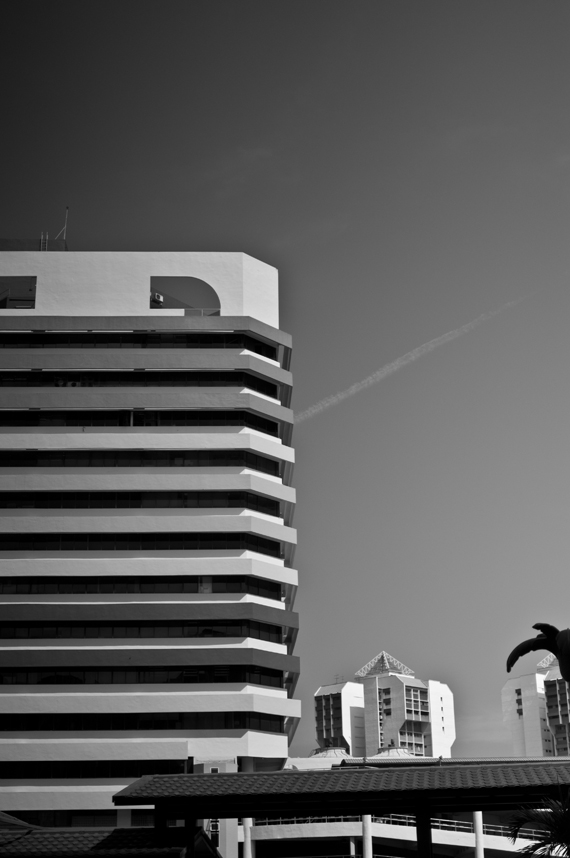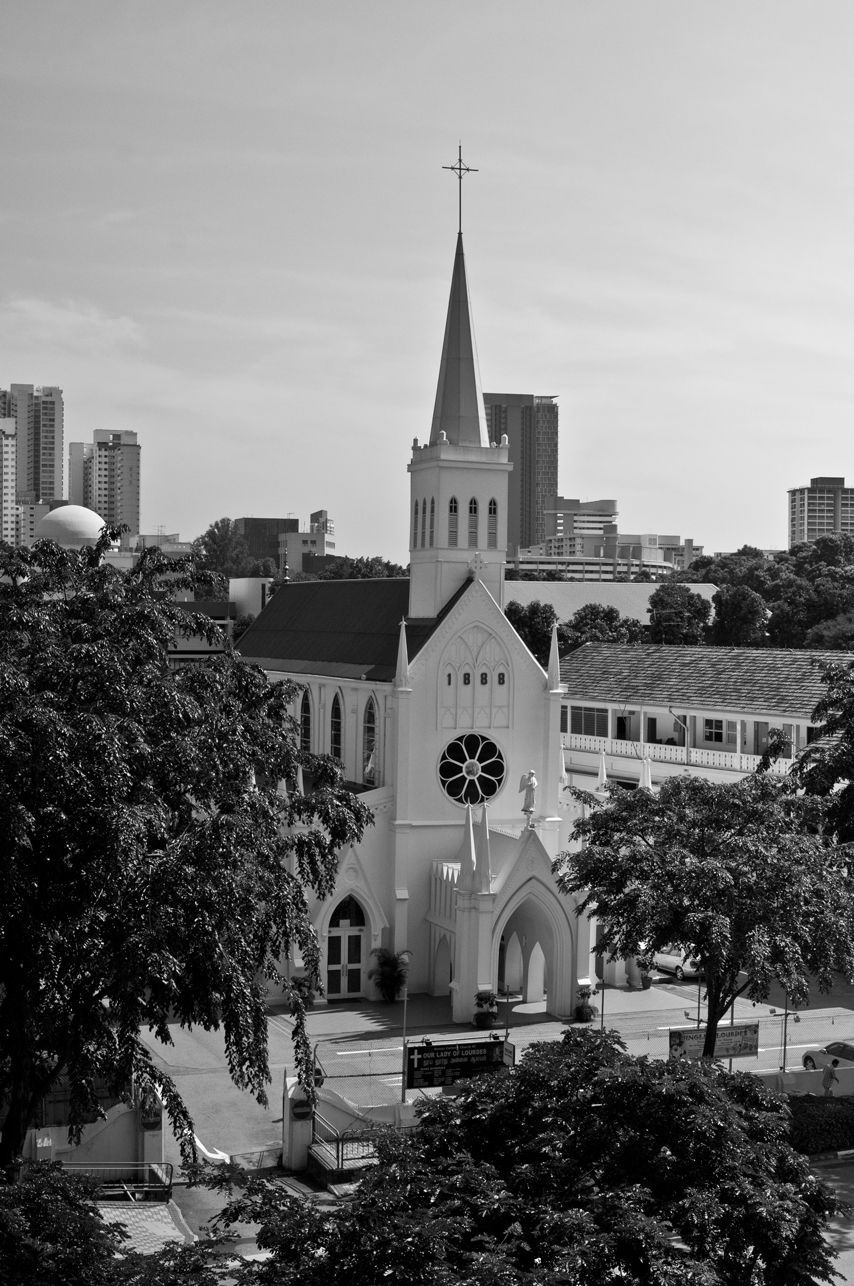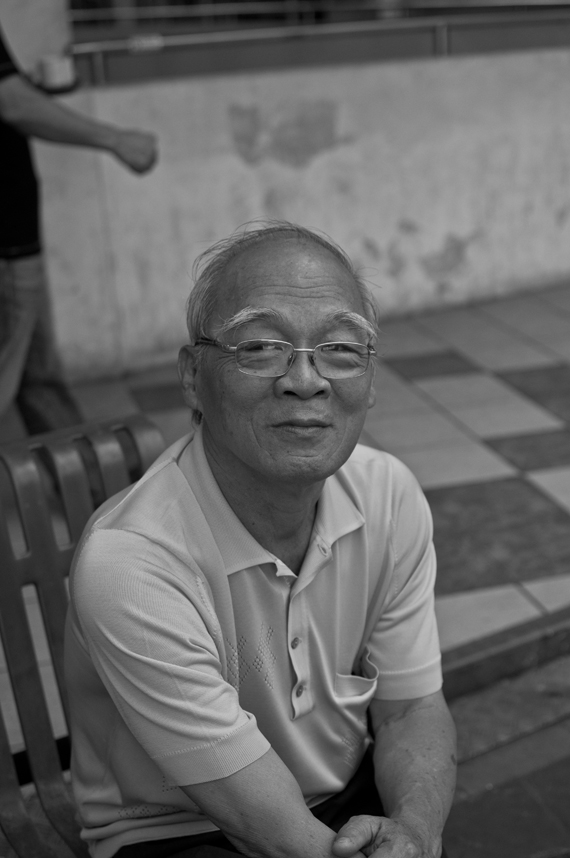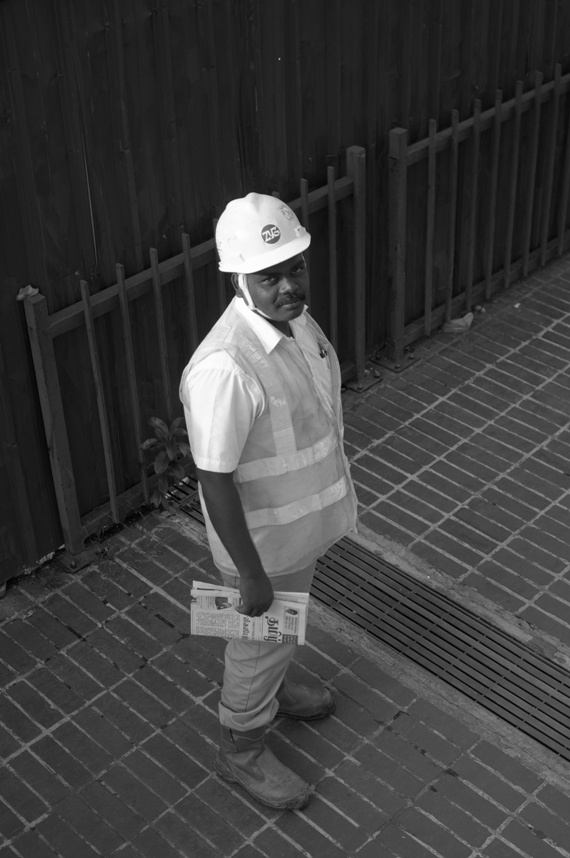 Coming soon...
Behind the Scenes
I was there on 19 Nov 2011 with a bunch of fellow Pentax camera enthusiasts. All photos
were takened by myself and have no copyrights.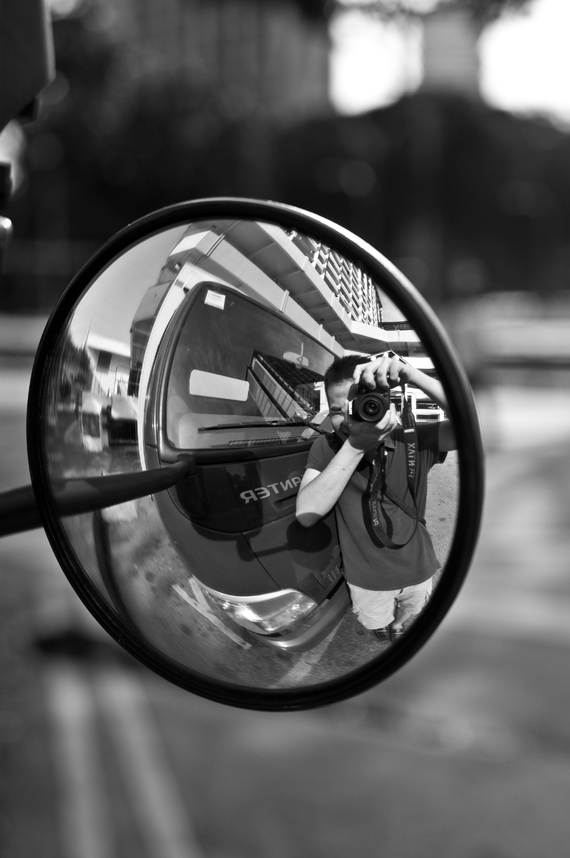 My self portrait.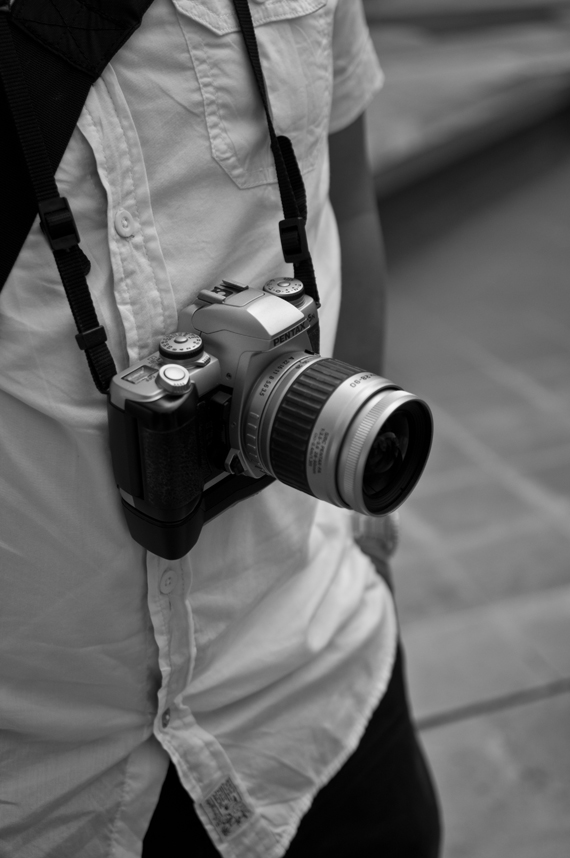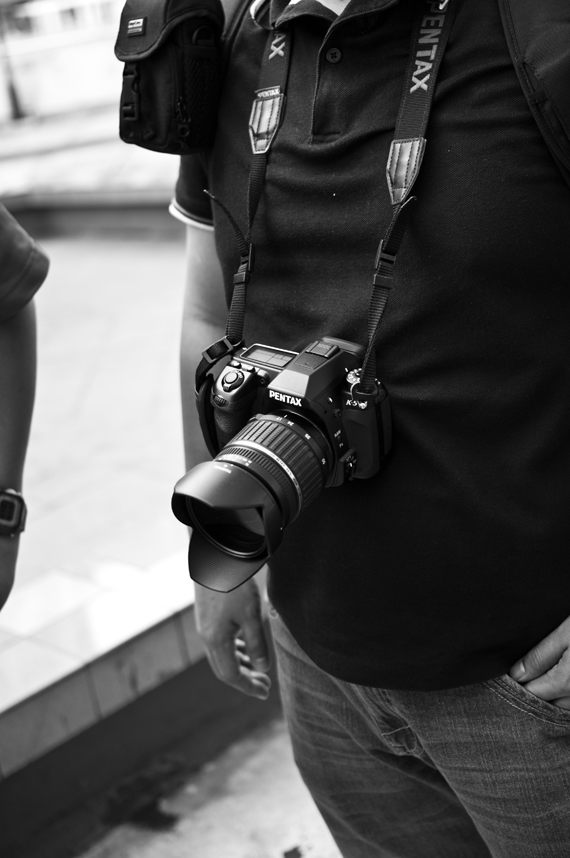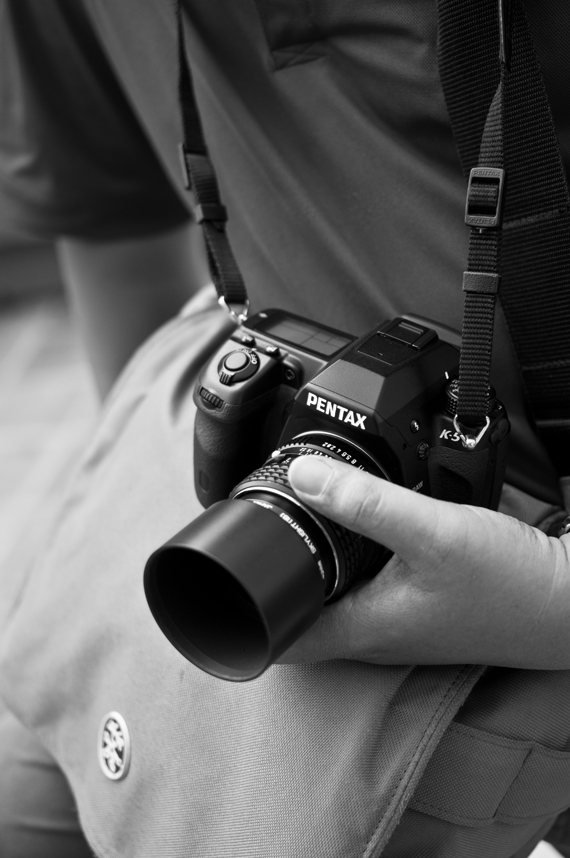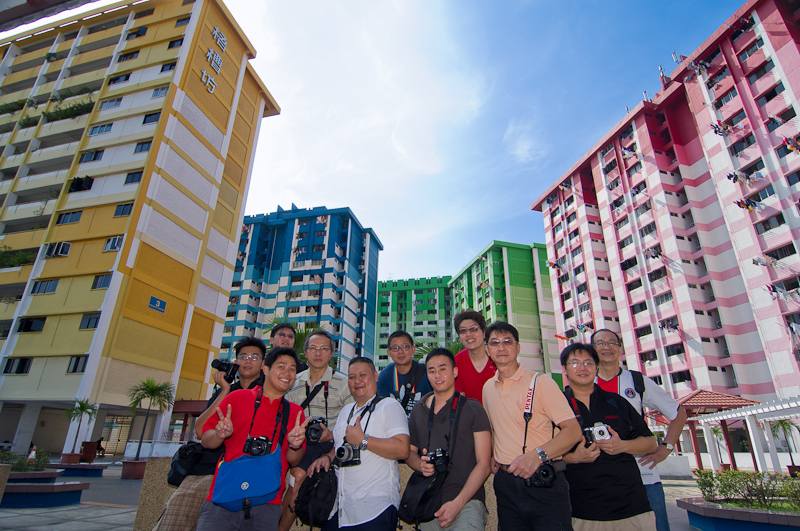 note: above group shot is taken by the suave looking gentleman with his stylish shades in red, aka, moonlight.
editor's note:
pentax k-x with DA 35/2.4
home | travelogue | guestbook