The Ha Giang Circuit
May - June 2015
"a realm of natural and cultural wonders"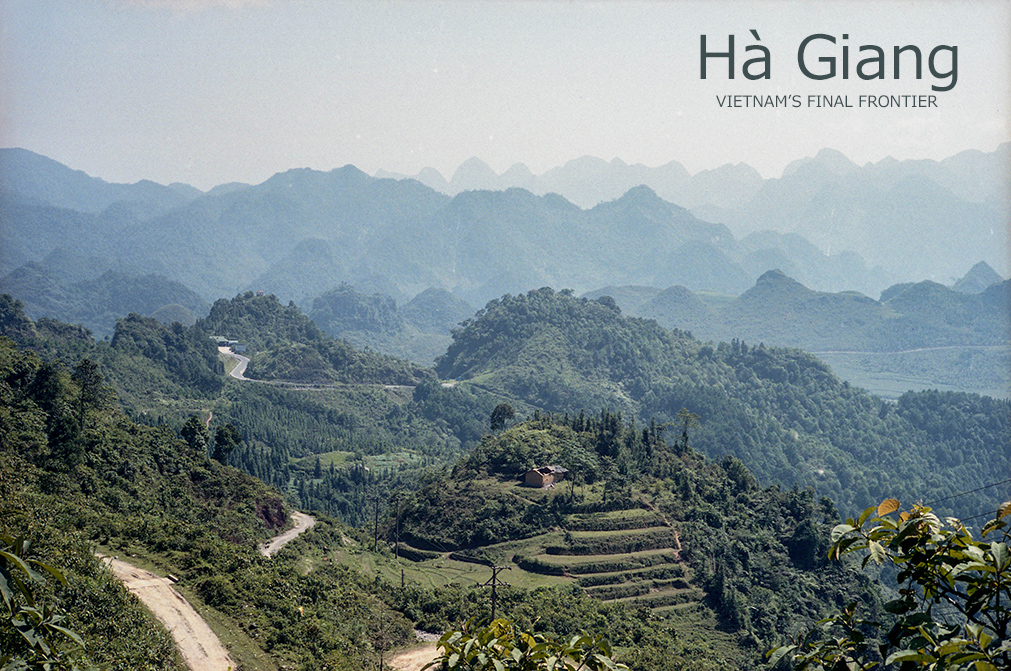 Ha Giang province borders China's Yunnan and holds the Dong Van Geopark - a plateau of scenic karst
formations (largely limestone) inhabited by over 17 ethnic groups. Personally, this is a must-see in Vietnam
and should be a better alternative to the over-trodden Sapa and Ha Long Bay.
Despite averaging at only 1500 metres above sea level, the karst mountains are alluring and reminiscent of Bohol's chocolate
hills - albeit more dramatic and bizarre. Some peaks look comical - like darkened cones abruptly jutting out of the
countryside but the road will eventually lead to the Ma Pi Leng Pass; and you will find yourself whizzing
past narrow roads precariously carved out of the higher mountain range.
Scenery is certainly not the only reason why you should undertake this daunting journey . The dearth of tourists due to its
remoteness and relative underdevelopment of modern comforts lends much needed privacy (and protection) for the mountain
tribes to continue their ancient way of life. Subsistence agriculture is still the primary means of survival.
You will literally be traveling back in time.
our journey:
hanoi > lao cai>ha giang
ha giang > dong van
dong van > meo vac
meo vac > ha giang > hanoi

home | travelogue | guestbook